Institute of food Science and technology established in the year of 2013 under the sub-campus of VCSG University of Horticulture and forestry. The University campus at Dehradun is spread in an area of 4.3 acre. The university campus is located at a distance of 274 km from Delhi in Dehradun district of Uttarakhand. The nearby towns are Rishikesh (19 km), Haridwar (26 km), and Roorkee (58 km). Two National Highways NH7 Dehradun-Rishikesh and NH34 Dehradun-Haridwar highway touch the campus. Jollygrant Airport, operated by Airports Authority of India is located in the campus, 7.5 km. The campus is under construction and running extension program for farmers and women's. Research focus of IFST has been revolved around broadly into the following areas:
Shelf life extension and processing of locally grown fruits in Uttarkhand
Food Packaging using waste utilization
Food Protection and Safety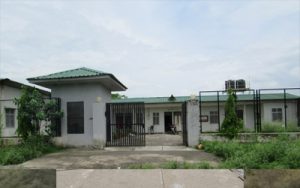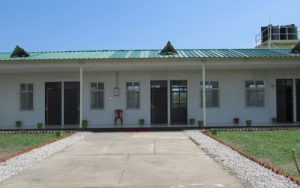 HISTORY:-
Proposal of Institute of food science and technology (IFST) has been made by agriculture minister Dr. harak sing rawat and Dr. Mathew Prasad in the year of 2013. As a consequence a contract between the Uttarkahand Government and Vice chancellar of VCSG University, land-granted to IFST to promote food processing education in the uttarakhand in the year of 2013. IFST majri grant is inaugurated by Dr. Harak Singh Rawat former agriculture education minister of 2013 and Dr. Ramesh Phokariyal HRD minister.
Mandate of IFST: 
IFST has a mandate to work as sector encouragement organization of the food processing sector. The major objectives of IFST are:
Education and training in recent technology areas.
Encouragement of self improvement among the students.
Frontier Area Research and foster Innovation for development of the sector.
Development for strong network among national and international platform of Food Science and Technology.
Promotion of institute-institute linkages for sustainable development of academic and research.
Academic endeavours at IFST:
IFST is making an effort to impeccably bring together an assortment of facets of the food processing from farm to table, to guarantee that all individuals involved in these activities gather the maximum promising remuneration. The Institute is offering B.Tech. and M.Tech. degree programmes in Food Science and at the same time taking up initiatives for research and extension activities.
B.Tech Programme:
At undergraduate level IFST offers B.Tech. degree programme in Food Science. The duration of the course is four years divided into two semesters per year.
M.Tech Programmes:
M.Tech. programmes in Food process Engineering are providing deep knowledge of broad area in Food Science and Engineering. The duration of course 2 year divided into two semesters per year.
Extension Programmes:- Rural and skill development training programmers for local farmers and women's.
IFST identified one of the backward agrarian villages (Majari Grant) which is 30 km from Dehradun city for intervening with S&T knowledge for empowering the village folks as part of the Rural Development Programme supported by IFST along. As their livelihood is fully dependent on agriculture, the impact of the agrarian crisis is severely felt in their overall development. The farmers grow sugarcane, wheat, rice, and corn and the income is constrained by accessibility to urban centers and prevailing demand. After the initial interaction with farmers, Panchayat Members the following strategies were practically there was no organised post-harvest processing in the village.